Please join us for a world-class golf event at one of the finest courses and clubs in the United States all while supporting a great cause – bringing transformation to one of Chicago's most under-resourced and disadvantaged neighborhoods.
Set on 1,800 acres in the far western suburb of Sugar Grove, Rich Harvest Farms (RHF) offers an 18-hole championship layout with full outdoor and indoor practice facilities. Consistently rated as one of the top 100 golf courses in the U.S. by Golf Digest magazine, RHF regularly hosts some of the world's finest golfers at tournaments including the Arnold Palmer Cup, the Solheim Cup, the Western Amateur, and the NCAA Golf Championship.
This ultra-private club has received critical acclaim from every major golf publication in the country, including Top 50 Golf Retreats, Top 50 Locker Rooms, and Top 10 Accommodations.
The property features 34 luxury cottages for members and guests' overnight accommodations.
A wide array of award-winning food and beverages are available at the bar and grill room restaurant.
One of the unique hallmarks of Rich Harvest Farms is the world-class automotive museum (50,000 sqft) that houses a collection of 80 rare and exotic vehicles from Lamborghinis to Model T's and Ferraris to Duesenbergs.
A very special component of RHF is The Kid's Golf Foundation. Founded by Mr. Jerry Rich, The Foundation is dedicated to bringing the sport of golf into the lives of children and providing them with opportunities for personal growth and career enhancement.
Project H.O.O.D. (Helping Others Obtain Destiny) is grateful to partner with Mr. Jerry Rich and Rich Harvest Farms for this year's tournament. Project H.O.O.D. is a 501(c)(3) community service organization founded by Pastor Corey Brooks. Its mission is to reverse the generational poverty and senseless violence that has plagued the South Side of Chicago for decades. Their work in the Woodlawn and Englewood communities has garnered national media attention for its innovative programs that are restoring individual lives and revitalizing the surrounding neighborhood.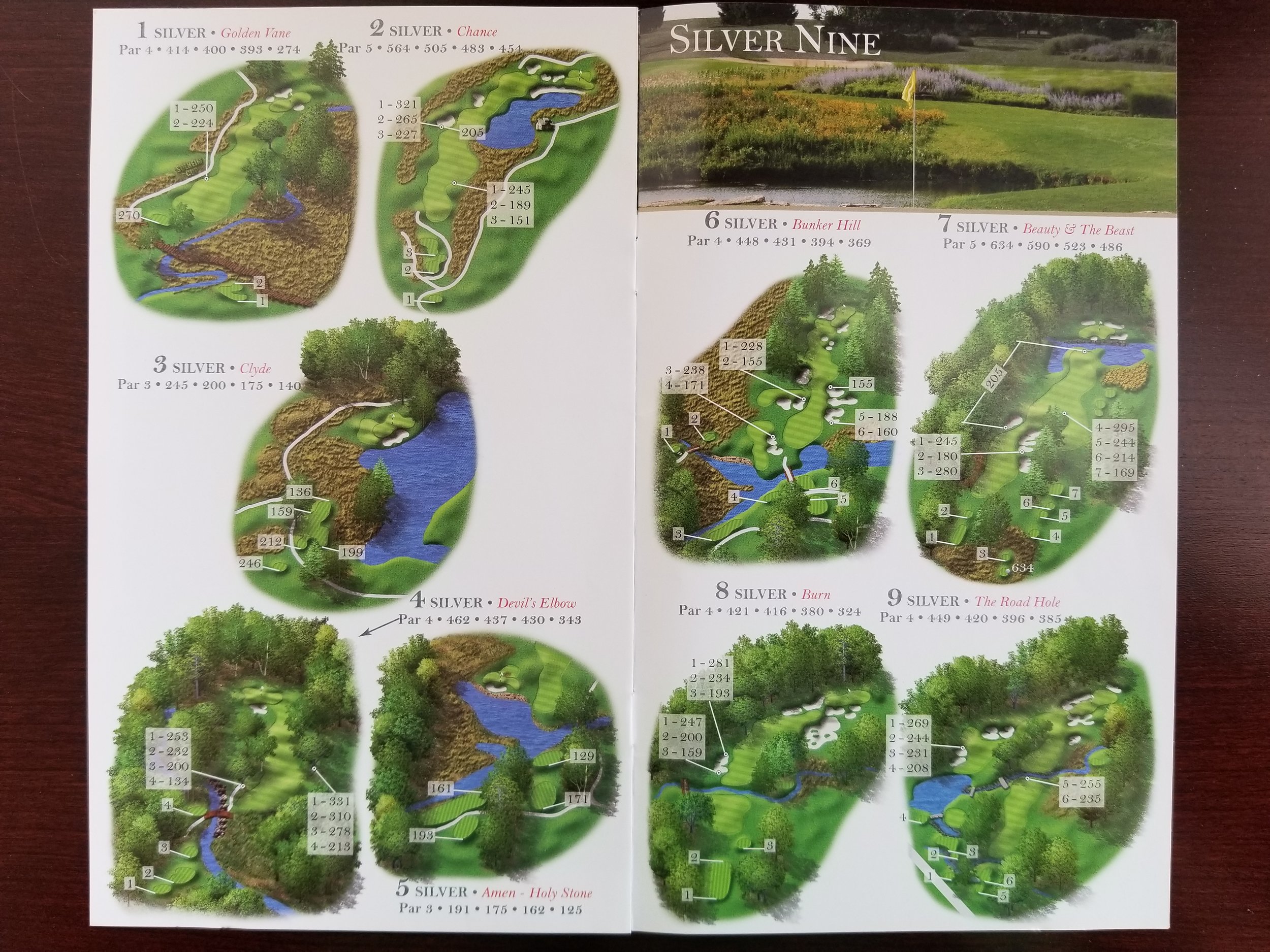 Thank You to Our Corporate Partners
Tournament Information
Tournament Format: 4 Person Scramble
The Venue:
Rich Harvest Farms Golf Club
7S771 Dugan Road
Sugar Grove, IL 60554
Schedule:
Thursday, October 17, 2019 (Exclusively for our Double Eagle Corporate Sponsors)
4:00pm – 6:30pm: Golfers Arrive and Check-In (overnight lodging in luxury cottages at the Club)
7:00pm – 9:00pm: Dinner at the Club and Special Tour of Car Museum
9:00pm – 11:00pm: Golf Clinic & Indoor Practice Facility Time
Friday, October 18, 2019
7:00am – 8:00am: Breakfast Buffett / Welcome Reception and Golfers Check-In
8:30am – 1:00pm: Golf Tournament – Shotgun Start
1:30pm – 3:30pm: Awards Ceremony (Cocktails & Lunch Buffet)
Our Hosts and Committee
Our Hosts:
Mr. Jerry Rich, Founder of Rich Harvest Farms
Mr. Keith Rich, Rich Harvest Farms
Mr. Jim Oberweis, Chairman of Oberweis Dairy
Golf Committee Chairmen:
Mr. Bill Stuart, CEO of CleanTools Inc.
Mr. Mike Paulsen, SVP at Lockton Companies
Mr. Dan Madura, Managing Direct of Madura / Nero Financial Group
Mr. Bob Crawford, EVP of Project H.O.O.D.
Golf Committee Members:
Mr. Norm Blandel, PGA Master Golf Professional
Mr. Patrick Milligan Sr., Owner of Metro Ford
Mr. Warren Baker, President of Baker Development
Ms. Beth Feeley, New Trier Neighbors
Joining Us This Year
Antoine Walker
Antoine Walker started his career with Boston Celtics; is a three-time NBA All-Star and NBA Champion in 2006 with the Miami Heat.
Scottie Pippen
NBA Hall of Famer and seven-time All Star, Scottie Pippen was a major force in the Chicago Bulls' six NBA championships in the 1990s and is also winner of two Olympic gold medals.
Pete Myers
Pete Myers played in the NBA as a guard for the Chicago Bulls and is currently an Assistant Coach for the team.
Jannero Pargo
Jannero Pargo played point guard in the NBA with the Los Angeles Lakers and Chicago Bulls. He is currently an Assistant Coach with the Portland Trail Blazers.
Sponsorship Program
Each sponsor will receive signage and other appropriate recognition leading up to and throughout the event commensurate with their sponsorship level.
DOUBLE EAGLE CORPORATE SPONSORSHIP: $25,000 donation
Overnight lodging at Rich Harvest Farms luxury cottages for 4 golfers the night before tournament along with:

Use of practice facilities

Golf clinic

Dinner at the club

Special tour of world-class car museum (Over 80 rare and exotic vehicles)
Day of event:
18-hole tournament round of golf at Rich Harvest Farms for 4 golfers including:

Breakfast

Use of practice facility

Golf cart and caddy

Tee gift package

Tournament photo

On-course refreshments

Tournament Awards Reception (Cocktails & Lunch Buffet)

Hole signage and practice facility signage

Recognition as Double Eagle Corporate Sponsor in event program and all promotion

Opportunity to provide a welcome item/gift to all golfers

2 VIP tickets to Project H.O.O.D.'s 2020 Dinner Gala and After Party
EAGLE CORPORATE SPONSORSHIP: $15,000 donation
18-hole tournament round of golf at Rich Harvest Farms for 4 golfers including:

Breakfast

Use of practice facility

Golf cart and caddy

Tee gift package

Tournament photo

On-course refreshments

Tournament Awards Reception (Cocktails & Lunch Buffet)

Hole signage and practice facility signage

Recognition as Eagle Corporate Sponsor in event program and all promotion

Opportunity to provide a welcome item/gift to all golfers

2 Tickets to Project H.O.O.D.'s 2020 Dinner Gala and After Party
PLATINUM SPONSORSHIP: $9,000 donation
18-hole tournament round of golf at Rich Harvest Farms for 4 golfers including:
Breakfast

Use of practice facility

Golf cart and caddy

Tee gift package

Tournament photo

On-course refreshments

Tournament Awards Reception (Cocktails & Lunch Buffet)

Signage with your logo on 1 hole

Recognition as sponsor in event program and all promotion
GOLD SPONSORSHIP: $6,000 donation
18-hole tournament round of golf at Rich Harvest Farms for 3 golfers including:

Breakfast

Use of practice facility

Golf cart and caddy

Tee gift package

Tournament photo

On-course refreshments

Tournament Awards Reception (Cocktails & Lunch Buffet)

Signage with your logo on 1 hole

Recognition as sponsor in event program and all promotion
DIAMOND SPONSORSHIP: $3,000 donation
18-hole tournament round of golf at Rich Harvest Farms for 2 golfers including:

Breakfast

Use of practice facility

Golf cart and caddy

Tee gift package

Tournament photo

On-course refreshments

Tournament Awards Reception (Cocktails & Lunch Buffet)

Recognition as sponsor in event program and all promotion
HOLE SPONSOR: $2,000 donation
Signage with your logo on 1 hole
INDIVIDUAL GOLFER: $1,000 donation
18-hole tournament round of golf at Rich Harvest Farms

Breakfast

Use of practice facility

Golf cart and caddy

Tee gift package

Tournament photo

On-course refreshments

Tournament Awards Reception (Cocktails & Lunch Buffet)
For more information, call or text Bob Crawford at 312-371-8091