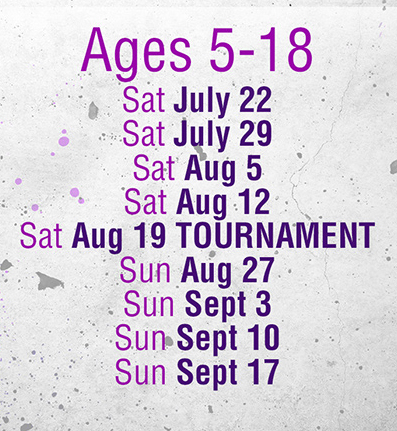 At Blacktop 6620 S. King Drive from 5pm - 8pm
Hoops in the Hood Crossover Basketball League
Sign your child up today!
Boys and girls ages 5 - 18 are welcome at Project H.O.O.D.'s Crossover Basketball League.
During camp, the first part of the evening is devoted to developing individual skills in offensive and defensive basketball.
Teaching Stations will cover shooting ball handling, passing, screening and man-to- man defense. Each camper will receive loads of "hands-on" experience as they go through various drills aimed at teaching the proper techniques of the game of basketball.
Following stations, campers will be shown how to properly practice during the fundamental practice session. This session demonstrates how to practice individually to improve important fundamentals require to be become better basketball players.
Each morning, Pastor Brooks will cover topic such as communication, self-improvement, how to practice and what coaches look for in players.
League games, arranged by age groups, are devoted to developing the team concept and the incorporation of the skills learned during teaching stations. Also, campers will compete in skills contests by age group.
*A parent or guardian will be required to sign a waiver authorizing their child to participate in Hoops in the Hood Crossover Basketball League. Thank you for your cooperation!